Eastern Light dark fiber build-out
Eastern Light builds, owns and operates international, long-haul fiber infrastructure between major data centers and communication hubs in Northern Europe. Our focus is on selling dark fiber to operators, cloud providers, OTTs and other types of customers with special requirements for controlling their own physical fiber routes. Our customers then deploy their own active equipment on top of their dedicated fiber to create a finished communication service over which they have complete control.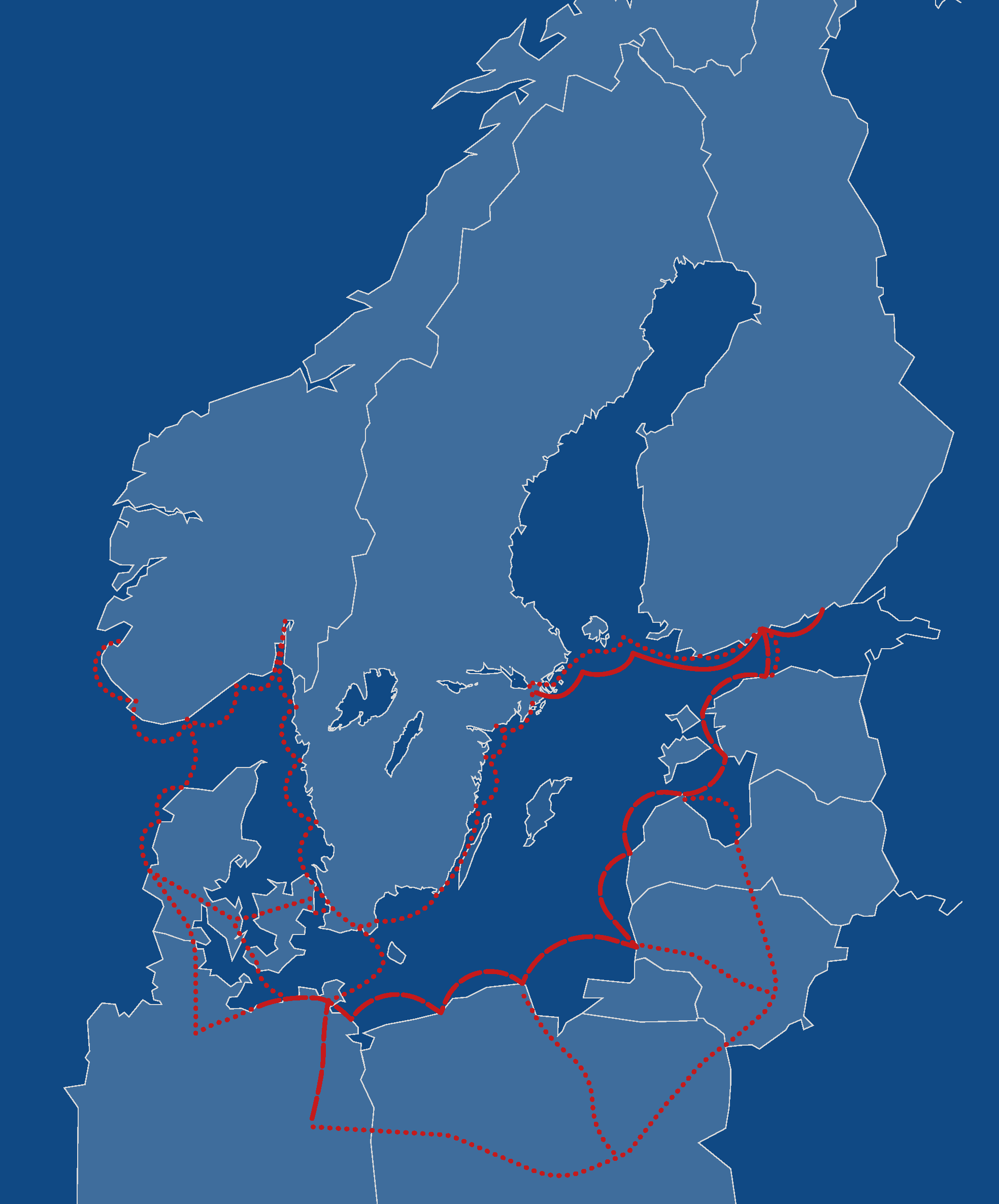 Eastern Light dark fiber build-out in progress.

Sweden – Finland
The first leg of the project, fiber between Sweden (Stockholm) and Finland (Utö, Hanko, Helsinki and Kotka) is nearing its completion. The sea cable has been deployed and we are currently completing the landfall points and terrestrial fiber connections to our first customers. Eastern Light's new Sweden-Finland cable is the first fiber optic sea cable to be deployed between the countries in more than a decade and it cuts the fiber distance between Stockholm and Helsinki by nearly 20% compared to existing fiber infrastructure.
Eastern Light's first leg: Fiber between Sweden (Stockholm) and Finland (Utö, Hanko, Helsinki and Kotka).
Finland – Baltics – Poland – Germany
Eastern Light's planning for a new unrepeatered sea cable system between Finland and Germany, via a number of locations on the Baltic and Polish coasts, has been underway for several years, and we are now approaching the start of the physical construction. The cable route has been determined together with relevant authorities and we have completed the extensive work of finding and procuring land for ILA sites at the most optimal locations at the landing points in each country along the cable route. We are now in the final stage of acquiring all the necessary permits for the cable deployment on national, regional and local levels.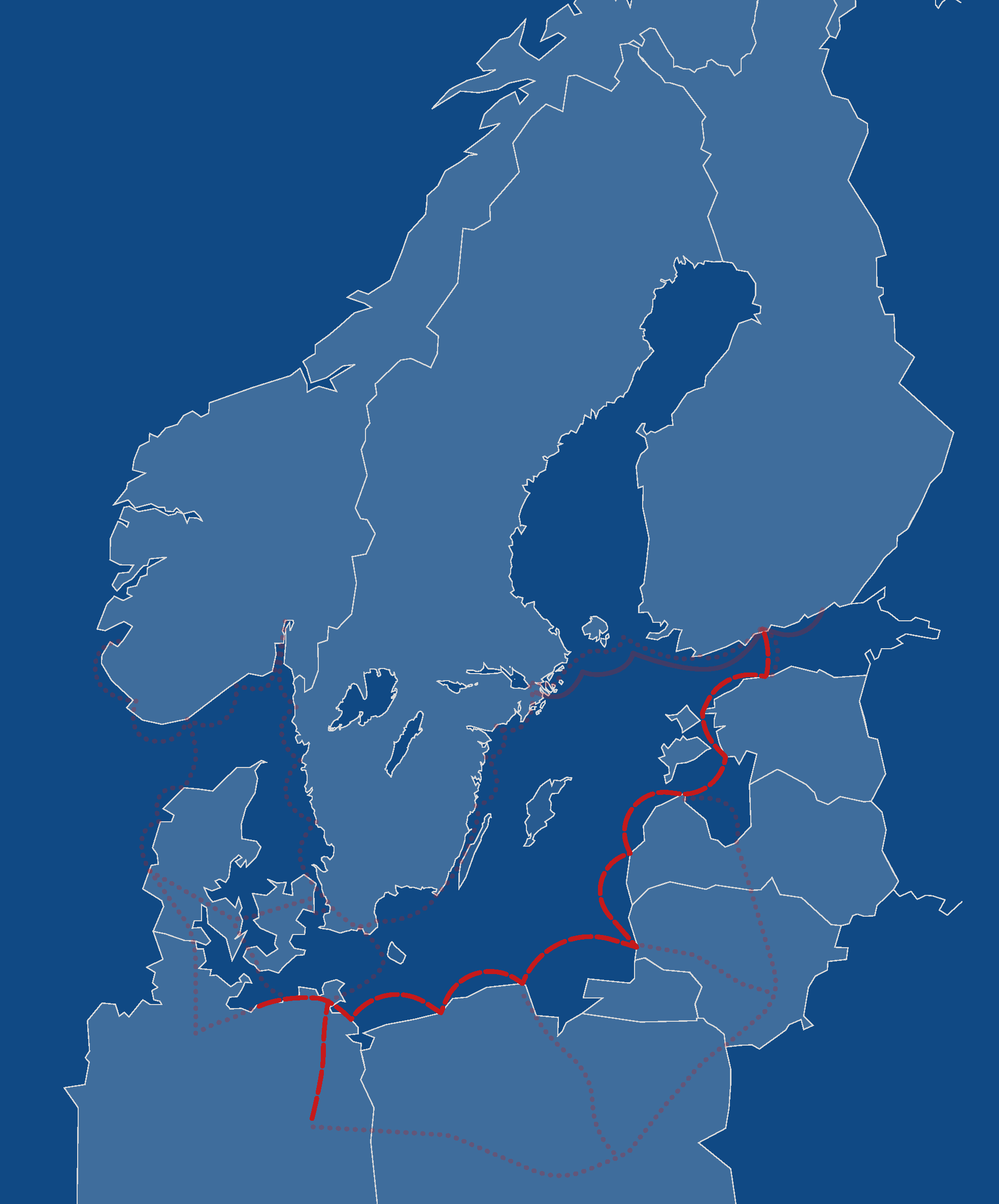 Eastern Light's second leg underway: Fiber between Finland, the Baltic countries, Poland and Germany.

Further build-out underway
Over the next few years Eastern Light will considerably expand its network in Europe, as outlined in this last illustration. This is in order to meet the growing demand for international long-haul dark fiber connections in the region, and in particular to address the need for new, direct and seamless dark fiber routes between major data centers. Eastern Light is currently in the process of determining the exact cable routes for this expansion in active collaboration with customers and other stakeholders, and has begun the process of acquiring necessary permits both on land and at sea from landowners and authorities in the respective countries.
For more information, please contact Eastern Light here.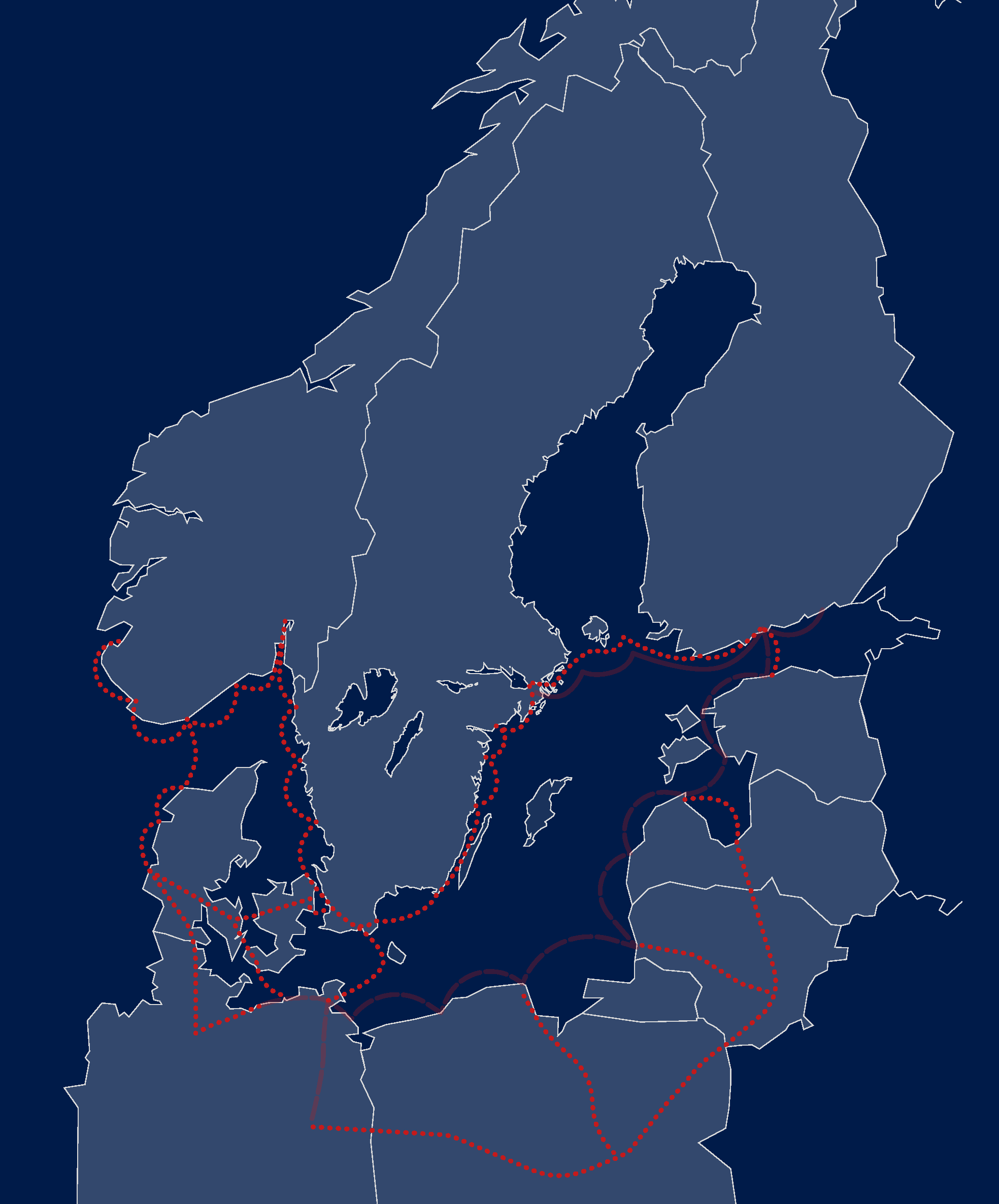 Further build-out: Over the next few years Eastern Light will considerably expand its dark fiber network.

© 2019 | Eastern Light AB